A key goal of the Greater Gainesville Chamber is to create and maintain an ecosystem that fosters economic growth and opportunity. The Chamber's Public Policy team creates initiatives and forges partnerships at the local, state and national level that support economic opportunity, business success and community advancement.
Public Policy Initiatives
Public Policy Committee
The Chamber's Public Policy Committee, appointed by the Chamber Board of Directors, is comprised of a diverse group of community leaders, and is charged with researching issues, collecting input from membership and advising the Chamber Board on specific action items. The PPC also educates elected officials and the community and develops legislative agendas at the local, state and national levels.
2023 Weekly Legislative Updates
Be sure to subscribe to our Public Policy email list!
Legislative Agendas
Voter Advocacy
Supporting our community's ability to engage in the civic process is important to us. The Chamber hosts voter registration events at our member businesses and helps our Supervisor of Elections keep our community informed on important election dates and deadlines. We also host forums for candidates seeking local office and post questionnaires to help our community get to know our candidates better.
Voter Registration Events
Get to Know Your Candidates
Research Projects & Community Initiatives
The Chamber's advocacy efforts reflect the priorities of our community, including poverty, racial equity, zero waste, affordable housing, infrastructure, energy, transportation and small business growth.
Our research projects have resulted in community initiatives that have helped move the needle in key areas. For example, after leveraging a research and public engagement effort—the Infrastructure Investment Initiative, or i3—to identify the county's most pressing infrastructure need, i3 was a major catalyst in a resulting sales tax referendum to fund school capital improvements. Other projects resulted in ballot initiatives that allowed local voters to choose the governing body for our regional utility and an education project on local energy costs. Another—conducted in partnership with the University of Florida, Santa Fe College, Alachua County, the City of Gainesville, UF Health and Alachua County Public Schools, all known as the "Friendship Seven"—validated long-suspected racial inequalities in Alachua County across healthcare, education, economics, housing and other areas.
Current Initiatives

Crossroads: Exploring Intersections in Race and Business
Past Initiatives & Reports

Energy Competitiveness: A Gainesville Solution: The Energy Competitiveness Report (2014)
Growing Your Small Business: A Conversation with City Leaders / Feedback and Recommendations (2013)
Planning for the Future: The Transportation Task Force (2012)
Distinguished Speaker Luncheons
The Greater Gainesville Chamber's Distinguished Speaker Luncheons bring prominent leaders to speak to and interact with Chamber members. These distinguished guests—policy makers at the local, state and federal level, as well as leaders from our education, business, non-profit and entrepreneurial sectors—have provided Chamber members perspectives on a variety of issues in an intimate setting. Visit our Events page to register for Distinguished Speaker Luncheons.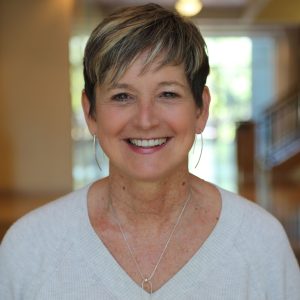 Vicki Gervickas
Grassroots Engagement Manager