Employer Internship Survey
In the ever-growing effort to support our businesses and the talent in our community, we recently surveyed a small group of employers regarding their experience with interns and internships. One of the more interesting results were regarding which skills and competencies (based on the NACE standards) employers expected interns to already have, vs. those that they were prepared to teach.
Being Present and Prepared, displaying curiosity and communication skills are among the top skills that employers expected their interns to have. When to send an email vs. a text and preparing them to be empowered were among the top skills employers were willing to teach interns. The skills that they were least likely willing to teach: Being Proactive and Navigating Change.
When asked what help or support the employers needed: Finding Interns took top place, with helping to better prepare those interns with basic skills and competencies coming in second.
If you would like to add your experience to this survey, please visit: https://forms.office.com/r/fTVYyXwTLA
It should take less than 10 minutes!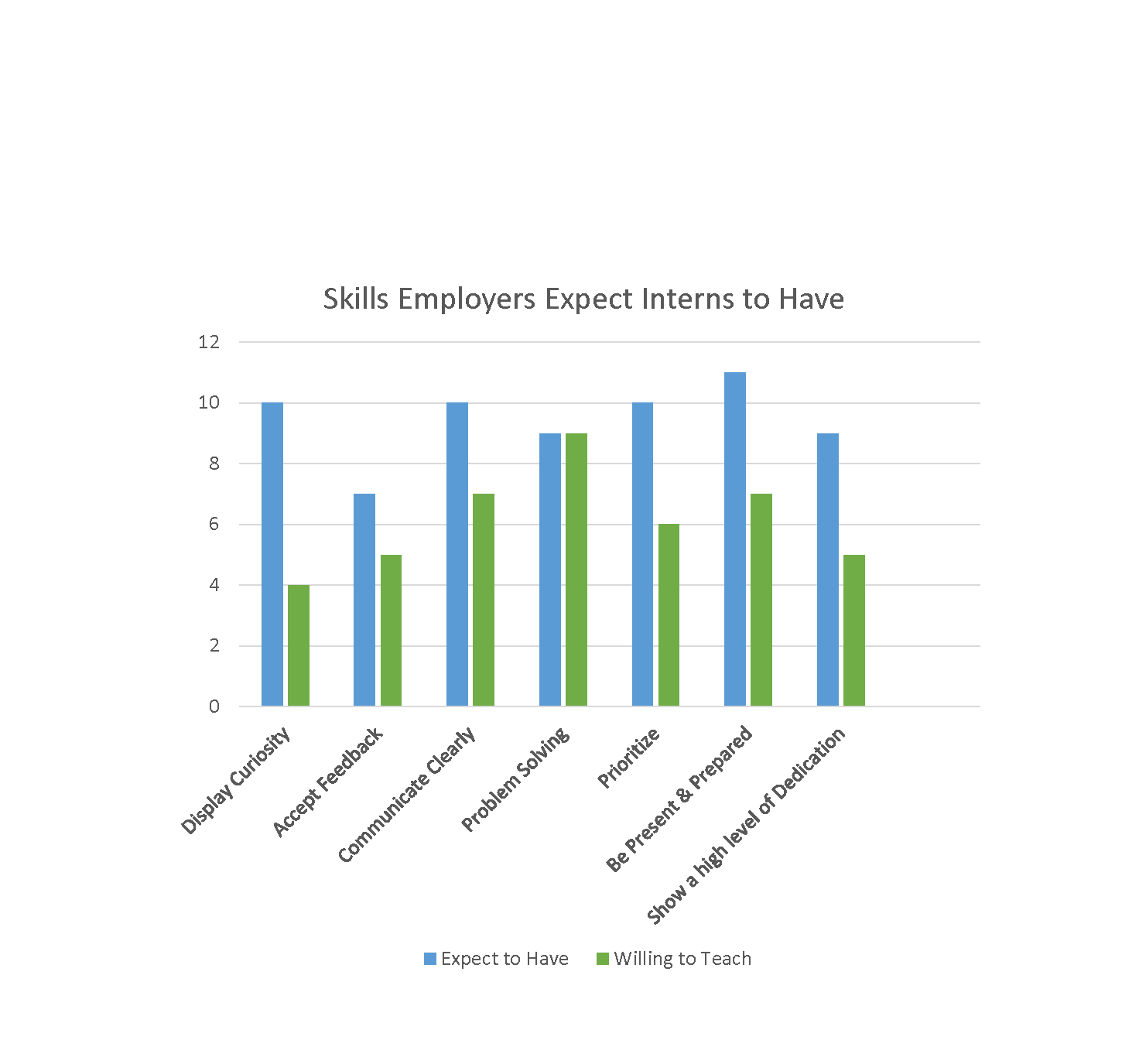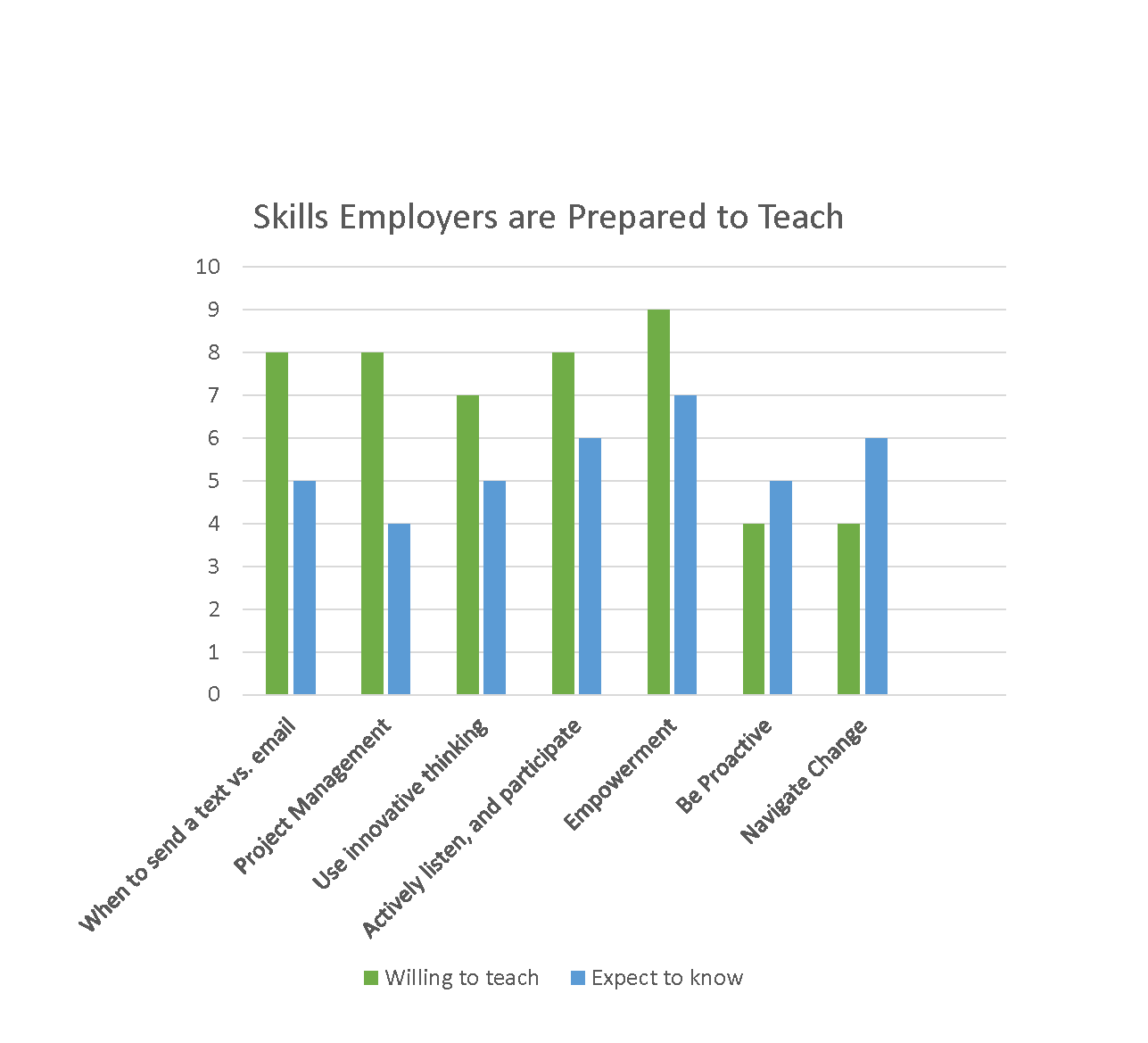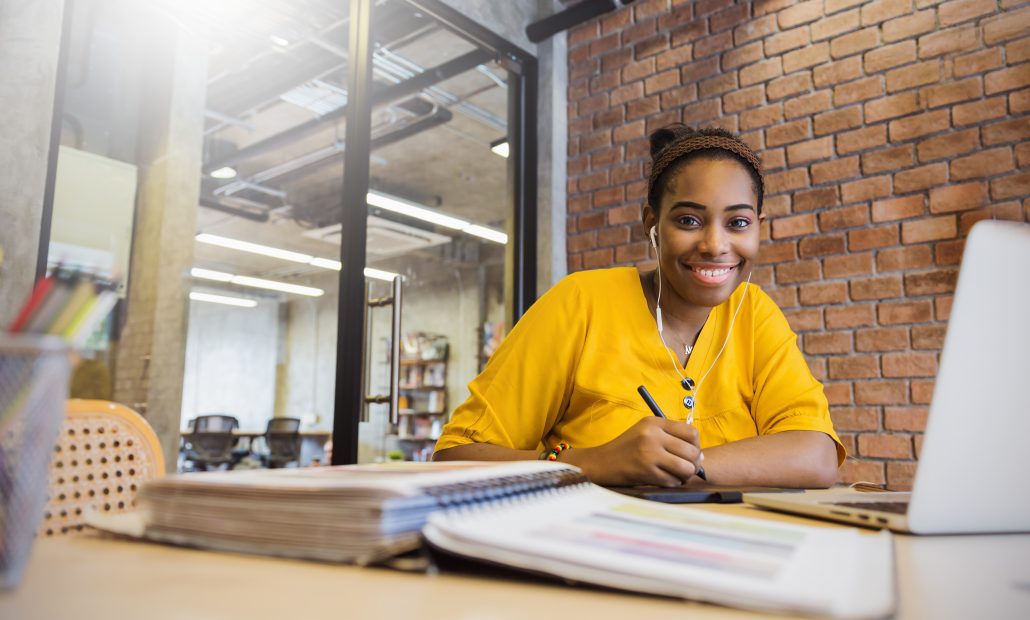 Engage with the community through internships!
As part of our COLLABORATE 2025 economic development initiative, the Greater Gainesville Chamber is devoting resources to encouraging the success of more internship programs in our region.
Internships are also good for both business and community development. They allow businesses to promote their company to the next generation of the workforce, share their company culture, and test out new training practices. Internships are also a great opportunity for a company to figure out what qualities it is looking for in future employees. Students benefit by learning about the various types of opportunities available to them beyond graduation, and about unique industries they might not have previously considered for future employment.
Members are encouraged to use their login credentials on ChamberMaster to promote their internship positions on our site. If you have any questions, reach out to joe@gainesvillechamber.com.
For Employers
Posting a Position to Chamber Master
Start by posting your internship job description onto the Chamber's site by logging onto Chambermaster.
Login go to jobs, click onto "Add A New Job Posting"

Click "select a member" and find your name, insert title, copy and paste job description onto description area.
Post date into Displayed Date Posting, select Category scroll down and select category.
Business Name, Contact Rep Name, etc. should be populated with all information below. If it's not, you can enter the information manually. The last piece of information to add is the date range for the position to run on our site.
Save and Exit, and your positions is posted!
Log in and post an internship now! If you're not a member of the Greater Gainesville Chamber, reach out to Julianne Raymond at julianne@gainesvillechamber.com to learn about about the perks of being a member and how to join.
For Students
Looking for Available Internships
On the main navigation bar of our site, head to Talent, then click on Local Jobs in the dropdown options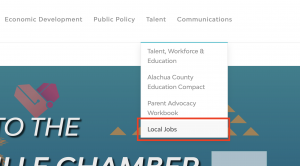 Then on the job listing page, use the options to narrow your search to Internships.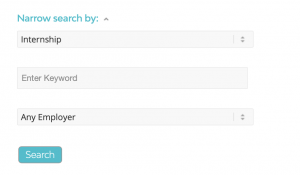 Then, peruse, apply and learn!