Finalists for the 2020 Business Awards were announced Wednesday, with 37 local organizations representing 13 categories. Finalists were chosen after a panel of impartial judges carefully reviewed and graded each application.
The finalists are listed below:
Employer of the Year
Comfort Temp
Florida Credit Union
Infotech
Human Life Sciences Company of the Year
Arranta Bio
Ology Bioservices
Commitment to the Environment Award
Imprint Genius
Solar Impact
New Business of the Year
J&P Handyman Services
Lucere Labs
True North
Small Business of the Year
Celebrate Primary Care
Pure Aesthetics
Student Maid
Large Business of the Year
Comfort Temp
Gainesville Health and Fitness
Scorpio
Leading Women's Business Award
Butler Enterprises
Celebrate Primary Care
James Moore & Company
Small Nonprofit of the Year
Gainesville Community Counseling Center
Pace Center for Girls
The Education Foundation
Large Nonprofit of the Year
Bread of the Mighty Food Bank
GRACE
Meridian Behavioral Healthcare
Community Involvement Company of the Year
Bogin, Munns & Munns
Campbell Spellicy Engineering
Florida Credit Union
Diversity & Inclusion Award
Infotech
Ology Bioservices
Pace Center for Girls
Tech Company of the Year
Phos Creative
Slice Engineering
SharpSpring
We are thrilled to honor each finalist on their achievements in the last year, and look forward to recognizing each of them at our Business Awards.
Join us via live stream on Thursday to watch!
Congratulations to all finalists!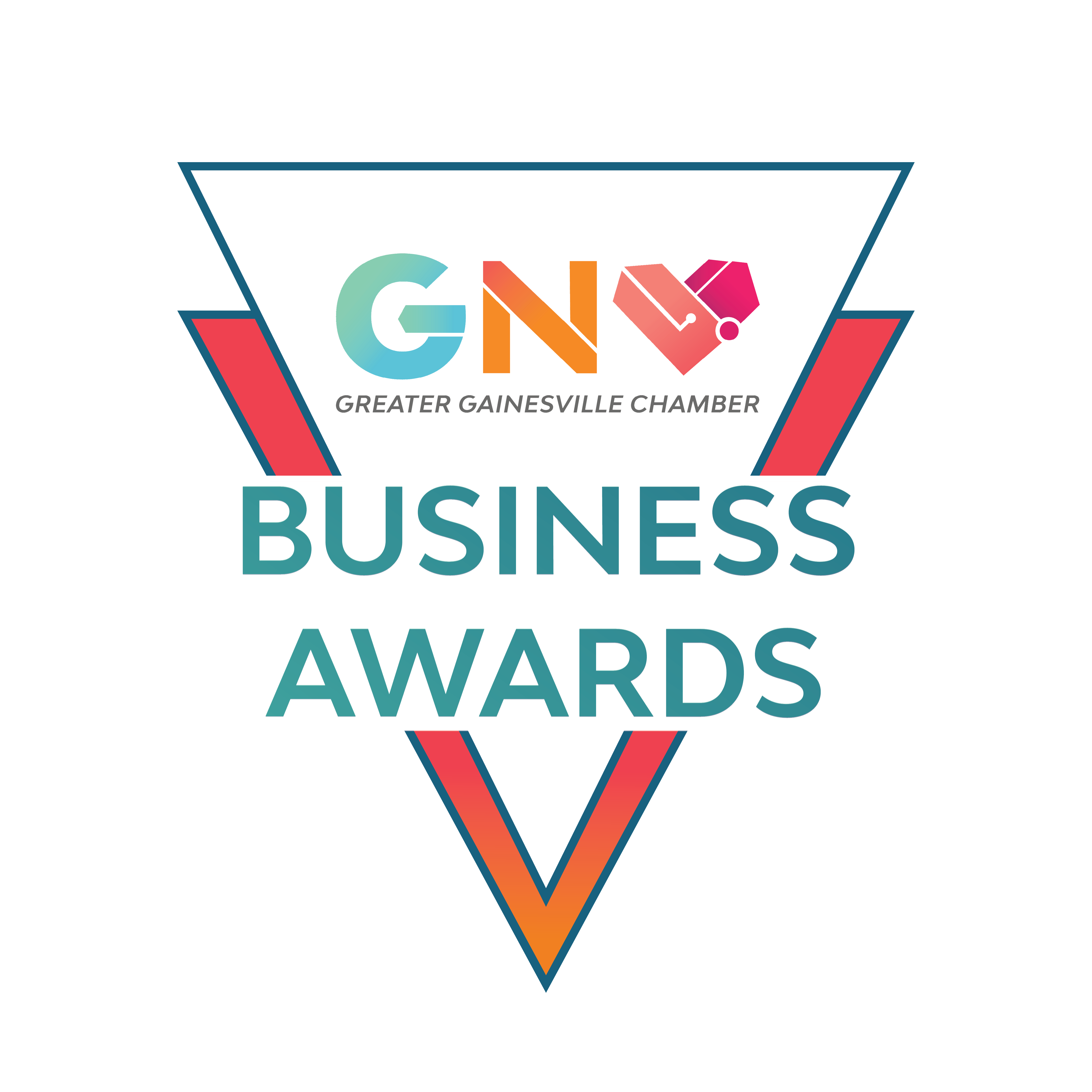 CONTACT US
(352) 334-7100
300 E. University Avenue
Gainesville, Florida, 32601